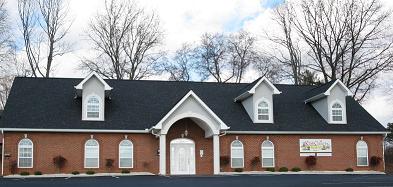 WELCOME TO OUR PRACTICE
Kids Choice Pediatrics was established in 2005 in order to provide exceptional pediatric care to the families in Seymour as well as other surrounding communities in east Tennessee. Dr. David Mendez (Dr. Dave) and Dr. Jill McDowell-Newsome (Dr. Jill) offer over 30 years of combined experience, not to mention personal experience as parents themselves. With the assistance of Kristi Rutherford, CPNP (Miss Kristi), we strive to offer you the best care for your child(ren) and hope you will give us an opportunity to serve you and your family. If you are expecting and would like to schedule a free consultation to come meet the providers and tour our office, which includes colorfully decorated exam rooms, please call (865) 577-6475.
Please click on the "Policies" tab above to review our HIPAA Privacy, Office and Financial policies.
Please click on the "News" tab above for the most recent announcements and updated practice information.